Product Description
Seaqual® clutch bag
Seaqual clutch bag: the eco-friendly clutch created while saving the ocean!
A clutch bag that is ideal to use at beach, created by removing plastic waste from the beaches. All this and much more in the Seaqual clutch bag, the eco-sustainable clutch bag made of SEAQUAL® YARN, a plastic polymer fiber obtained from the processing of plastic waste found in seas, oceans and rivers. Fully customizable, and with a DNA tracker that allows you to reconstruct the history of the product, it is the ideal gadget for any eco-sustainable communication project. To be chosen alone or in combination with the many Seaqual products for the beach and beyond, from beach towels to cushions.
The Seaqual Initiative, the most advanced form of circular economy!
The SEAQUAL Initiative is one of the most advanced examples of circular economy projects, which aims at producing new wealth by raising awareness among consumers and local communities, while also saving seas, oceans, rivers, estuaries and beaches by eliminating plastic waste. This is achieved by involving local operators, for example by entrusting local fishing boats with the recovery of plastic material, but also scientists and researchers involved in environmental protection, and private investors interested in projects related to the respect for nature. A high-impact initiative, which also shows local communities how recycling can generate new wealth.
SEAQUAL® YARN, the fiber created by saving the environment
From every kilogram of recovered plastic waste, a kilogram of a special fiber in a plastic polymer, the SEAQUAL® YARN, can be obtained. This fabric is both robust and soft to the touch. Mixed with 60% recycled cotton, it allows for the production of items such as Seaqual beach towels and Seaqual cushions, in addition, of course, to Seaqual clutches. The fabric of this eco-friendly clutch bag is robust, but also light and soft. It is ideal to take on holiday, perhaps together with our Seaqual beach towels; but it is also perfect as a gift to customers and business partners.
Discover the history of the product thanks to the DNA Tracker
What makes the Seaqual® eco-friendly clutch bags a unique product is the presence of a DNA tracker that allows for a complete reconstruction of the history of the product. This is a way to involve the final users, who can discover from which areas the recycled plastics were recovered and therefore which waters and which beaches were cleaned, and learn more about the local communities who took part to the project. Each Seaqual® clutch bag reveals to those who own it which populations have benefited from their purchase. And it is precisely this that makes these clutches the perfect gift for any eco-sustainable communication project.
Customize your Seaqual® clutch bag with iGreen!
Just like for all other products, iGreen Gadgets offers an exclusive customization service with high definition printing for the Seaqual® clutch bag as well. Request the creation of a full color double-sided printing on both sides of the clutch bag (15x25cm in size), but also the customization of the side label (2x4cm in size) and of the tag in 100% recycled paper (measuring 12 × 5 cm). From artworks to corporate colors, but also logos and advertising claims, the Seaqual® clutch bag is truly perfect if you want to be remembered by linking your brand to a positive value such as that of respect for nature.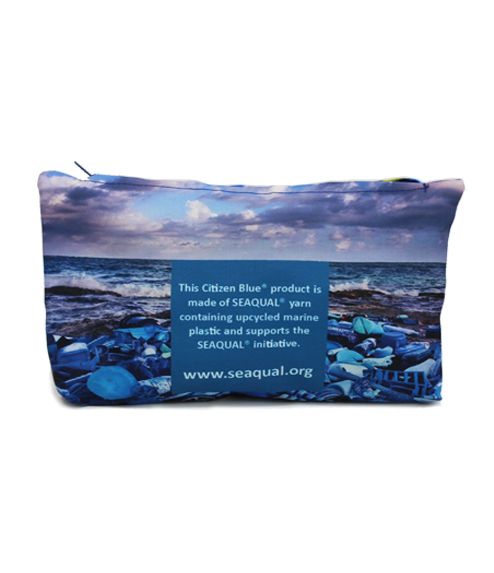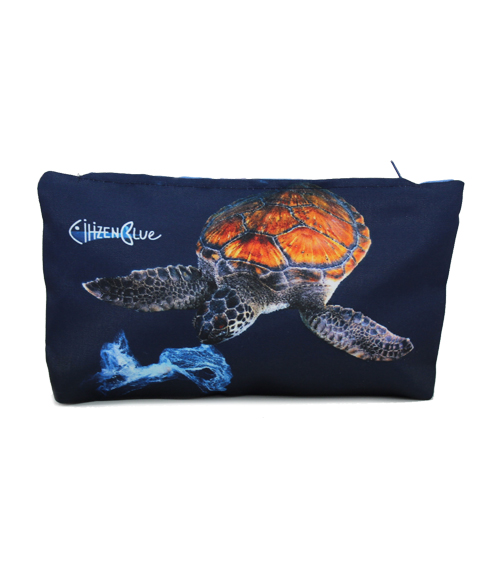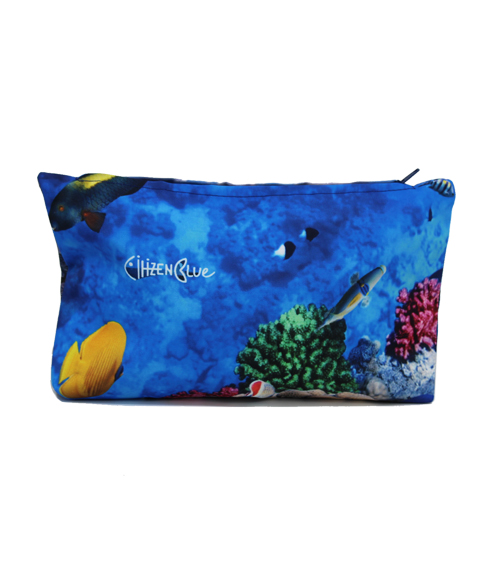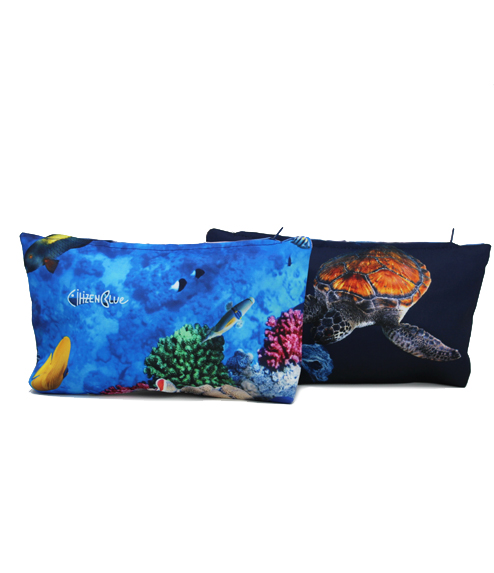 Available sizes: 25×15 cm
Weight: 200gr/m2
Printing type:Four-color printing on both sides.
Material:Quality 100% seaqual recycled polyester. 60% recycled cotton + 40% SEAQUAL® YARN.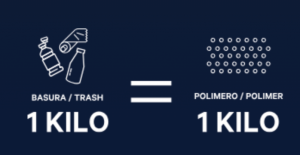 1 kg of ocean plastic waste is used to make 1kg of SEAQUAL® YARN.