Product Description
Plantable Wedding Menu Cards
Print your wedding menu on paper with seeds and watch it sprout!
The plantable menu cards present your wedding menu with an ecological touch. Made of special recycled paper with incorporated non-GMO seeds. After the wedding, instead of being thrown away, the menus can be planted under 3mm of soil. By ensuring light and water, in a few days the seeds give life colorful wildflowers. The menu in plantable paper can be customized according to your own taste. They can also be ordered together with wedding invitations, choosing a coordinated design.
Unique Creativity
Your guests, will definitely appreciate the originality of these plantable wedding menus. They can be personalized only on one side or also on both sides, with graphics chosen by the couple. The customization is done by four-color printing.
Every detail matters
For the success of a wedding banquet, every detail is important. To give more uniformity and elegance to the table, remember to coordinate the style of the menu with the theme and style of the setting.
Eco-Wedding
Nowadays the attention to the environment is widespread and widely appreciated. A modern marriage is primarily ecological. Organize cutting-edge weddings by reducing waste to a minimum and choosing menus in plantable paper.
Chose your menu
It is always advisable to include options for vegetarians and vegans on the wedding menu, which denotes attention and respect for guests' tastes and choices. If so, presenting the menu on paper with non-GMO seeds is a perfect choice and an interesting match.
Plantable Paper
The special card of these wedding menus contains variegated seeds, which give life to carrots or a mix of colorful flowers.
Go Green
If your wedding involves a simple or sumptuous banquet, the important thing is to adopt a green style. For your wedding, opt for eco-sustainability with the wedding menus in plantable paper. Buy them now and make your day unforgettable!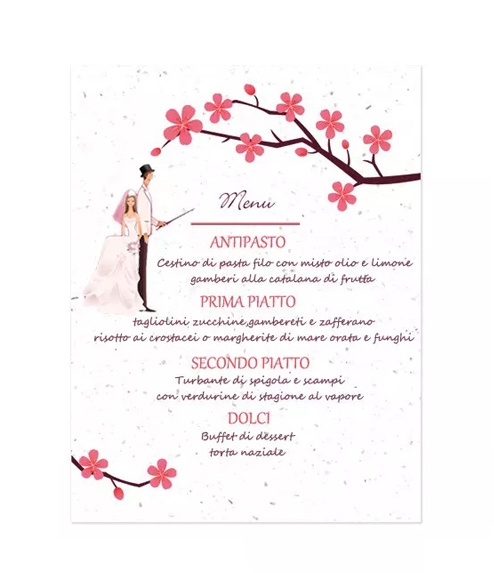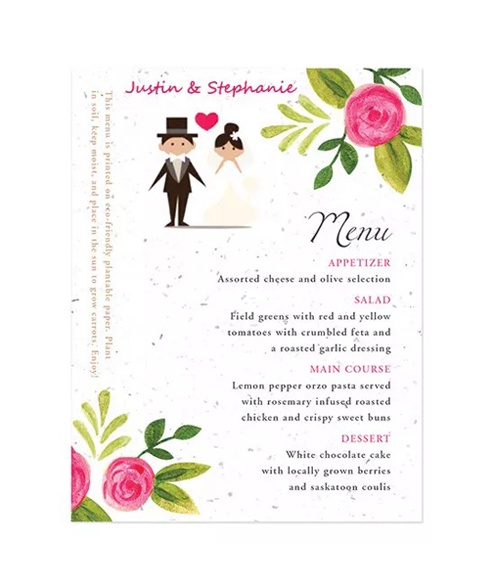 Available Seeds: Wildflower Seed Blend | Chamomile | Tri-Herb Seed Blend (Basil, Parsley & Oregano) | Basil | Parsley | Dill | Thyme | Lettuce | Carrot.
Material: special biodegradable paper with seeds.
Paper color: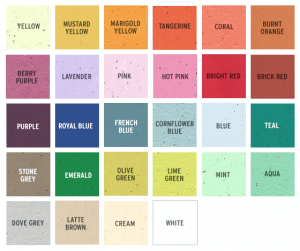 Plantable_Paper_Colors.pdf
Paper Grammage: 300-350 gr.
Note: all our plantable paper is tested and approved by the CFIA and USDA for planting in Canada, the United States, the EU, the United Kingdom, New Zealand, Australia and many other countries, the United Kingdom, New Zealand, Australia and many other countries.
Flower Seed Options
Wildflower Seed Blend
Bird's Eye, Clarkia, Black Eyed Susan, Catchfly, Snapdragon, Sweet Alyssum.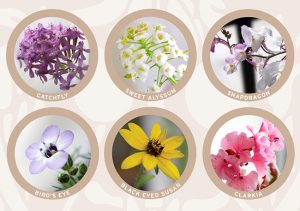 Chamomile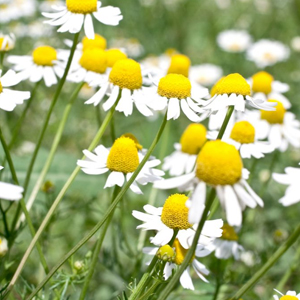 Tri-Herb Blend
Basil, Oregano, Parsley


Herb Seed Options
Basil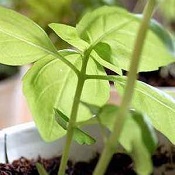 Parsley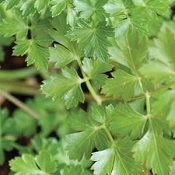 Dill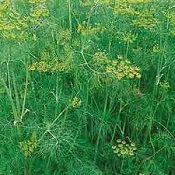 Thyme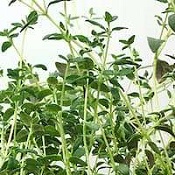 Vegetables
Carrots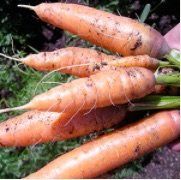 Lettuce
<img src="https://www.igreengadgets.com/wp-content/uploads/2018/01/Lattuga.jpg" alt="" width="177" height="179" class="alignnone size-full wp-image-3076"/