Product Description
Eco Organizer
Eco Organizer: the eco-sustainable pen holder for your desk!
This pen and pencil holder is eco-friendly and comes with a compartment for your smartphone and one for a nice little plant that you will see sprout and grow day after day. This is our Eco Organizer, a multitasking gadget for your desk, which combines the needs of modern-day working stations with a green philosophy. An ideal product to have at home, in the office or to give as present to your friends, customers, and commercial partners, thanks to the possibility of customizing the eco-friendly pen holders with laser engraving and printing on the labels.
A useful concept with a green soul
Eco Organizer is a very smart desk gadget, which, in such a little space, gives you everything you need for your desk… and even a bit more. This eco-friendly pen and pencil holder only measures 23×7.5×7.5 cm, but it offers plenty of space for your pens and pencils, a handy compartment for your smartphone so you always have it near you, and a small pot with the seeds of a plant that will sprout and grow before your eyes, keeping you good company during the day and making your working station brighter and more cheerful.
Choose your little plant!
Choosing Eco Organizer for you and your customers, clients, friends and commercial partners, you will also be able to decide which plant you want to present them with: colorful sunflowers, fragrant lavender or lucky four-leaf clovers. A wide variety that makes these gadgets suitable for every occasion and that will allow you to impress those you will present with this eco-sustainable pen and pencil holder. By pairing the Eco Organizer with our Eco Cubes, you will also be able to create a mini green area on your desk, with little plants that will give color and cheerfulness while purifying the air absorbing CO2!
Wide range of customization
Our Eco Organizer, the eco-sustainable pencil holder, also offers the advantage of a customizable wooden surface with four wide sides; the protective label that protects the little plant can also be personalized. You will be able to create completely customized labels with names, dates, your company logo and your brand colors thanks to the high definition printing. The Eco Organizer can be customized with laser engraving on the wooden surface, to ensure you really leave your mark!
Our Eco Organizer is the ideal gadget both for your own desk and to offer as present to your associates, customers, and commercial partners. You will not only offer a convenient solution to organize pens, pencils, and smartphone in a small space, but pairing it with the small eco-friendly wooden cubes it will allow you to put up some relaxing mini green areas on every working station. Moreover, the little plants in the Eco Organizer are aimed at meeting all tastes and needs, and with the customizable labels and the laser engraving you will leave a mark, associating your brand with a positive concept like environmental sustainability.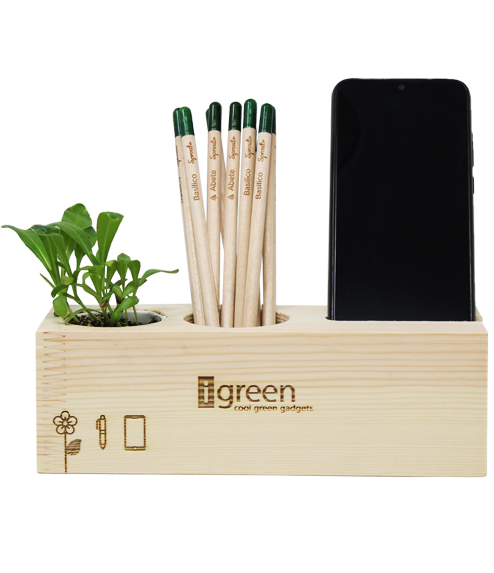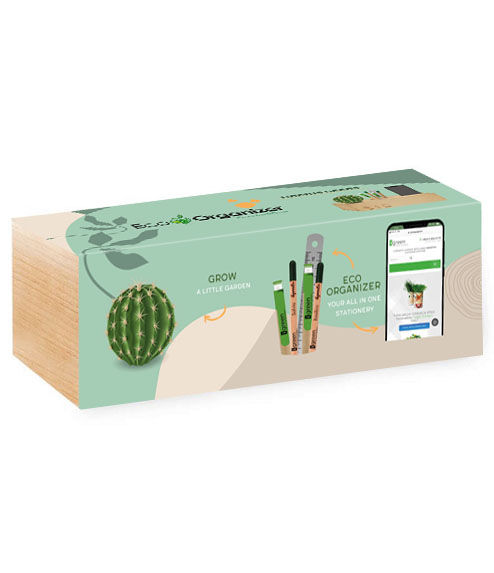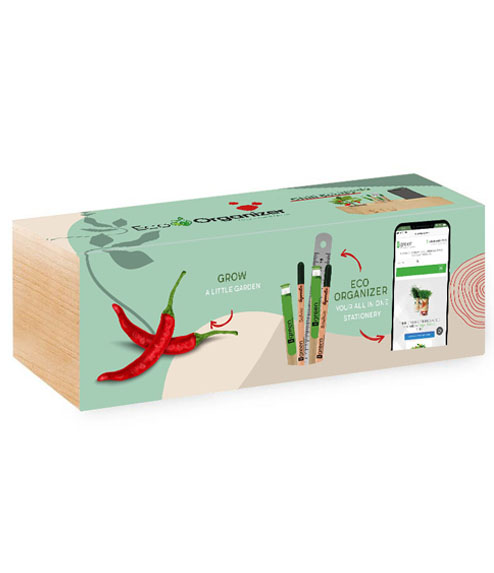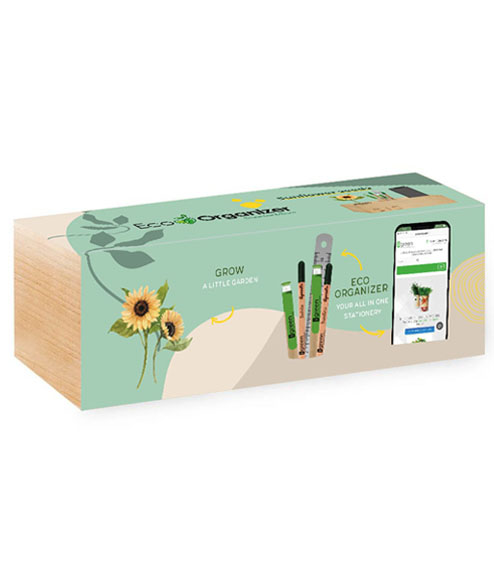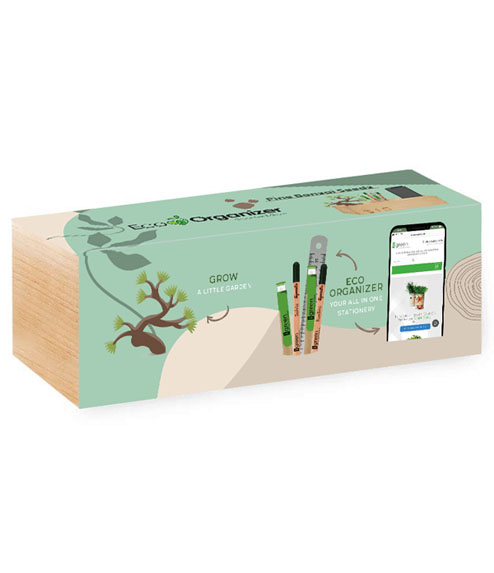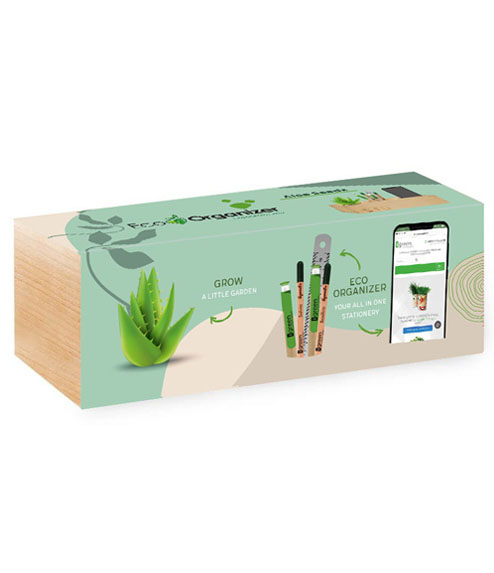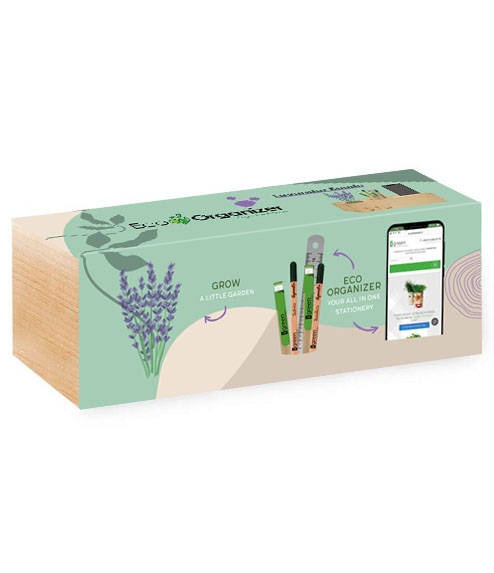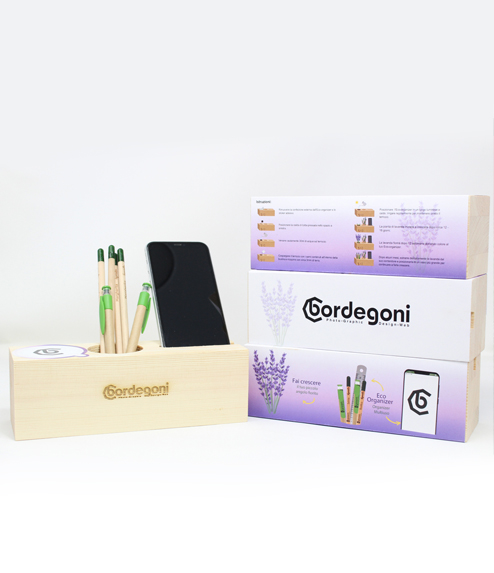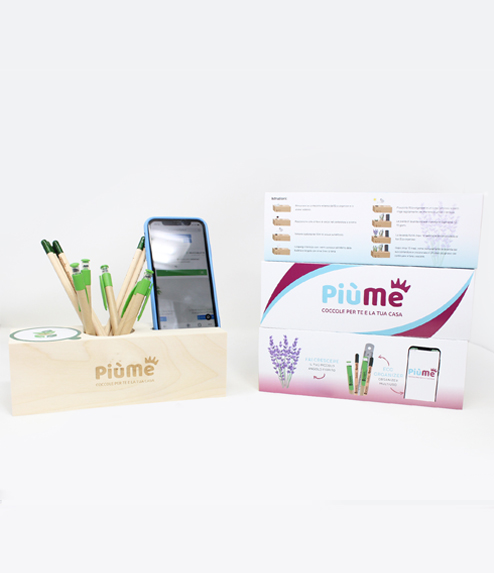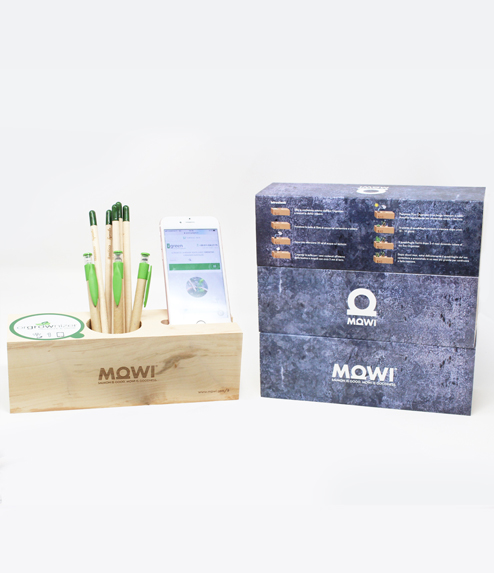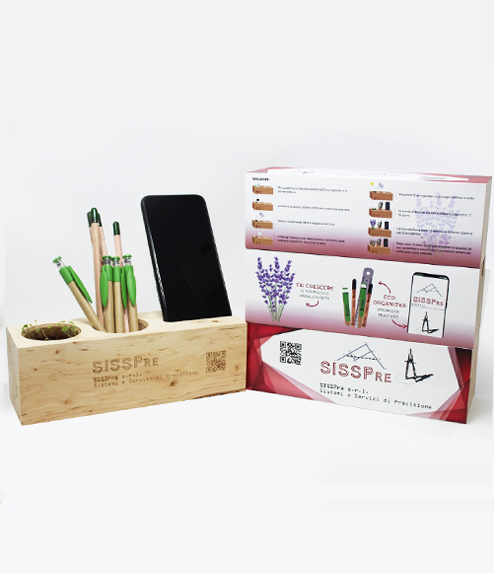 Minimum quantity: 30 pcs.
Delivery time: 10-14 days, according to the quantity of the order
Customization type: laser engraving + customization of the label in special eco-sustainable paper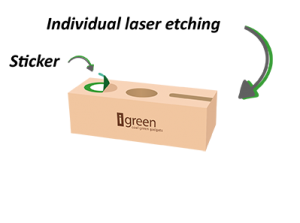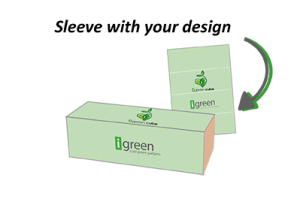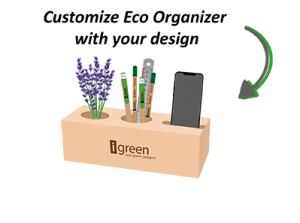 Customization Notes: the client shall provide us with the desired customization graphic in high quality, in .pdf format
Useful File .pdf:
Template-iGreen-Eco-organizer.pdf
Useful File .pdf:
Template-iGreen-Eco-organizer.pdf