Product Description
U-Trash Bin
U-Trash Bin: the uniquely designed bin for the separate waste collection. Indestructible. Light. Easy to Empty.
Our U-Trash separate waste collection system is a state-of-the-art solution for the separate collection of waste. It is indestructible, light in weight and easy to carry. With U-Trash Bin your company can say goodbye to untidiness and grime, by quickly and effectively respecting the norms for the separate waste collection. U-Trash Bin is robust and has an original and innovative design, which complements any environment.
Modern offices and businesses with an eye to tidiness and environmental preservation choose the U-Trash Bin system for the separate waste collection and the disposal of small waste. Separate waste collection finally becomes easy, quick, and convenient.
Robust Materials
This Bin is made of recycled polyethylene (70% recycled materials). This material is indestructible and weatherproof, so this container suitable for outdoor installation, but, at the same time, it is also extremely light and easy to carry.
Separate waste collection made easy
Thanks to U-Trash Bin, separate waste collection and waste disposal will no longer be a headache for your business. Each container has a different color and individual stickers, which make them extremely user-friendly. Understanding where to dispose of organic waste, plastic, glass, cans, cardboard, cigarettes, etc. has never been easier.
Base Bracket
Thanks to a handy steel ground bracket, every Bin is secured in its position. This means that, even outdoor, the containers will not be blown away by the wind.
U-shape
With its peculiar U-shape, this bin has an innovative and modern design, but it is also extremely practical. In fact, even without a lid, the waste will stay in the container and, in case of rain, the water will not flood the bin.
Guaranteed tidiness
Paper, cans, bottles, food waste, cigarettes, … office workers generate a variety of waste items. This is why developing a good system for the disposal of waste in an office can require lots of time and money. U-Trash Bin brilliantly resolves these problems, offering a cost-effective and efficient solution for the management of separate waste collection.
Guaranteed hygiene
When spaces are shared by many people, hygiene is a priority. Every U-Trash Bin comes with a steel bin liner holder, which makes it easier to correctly place the waste inside it. Removing full bin liners and replacing them with new, empty ones, is also easy and quick.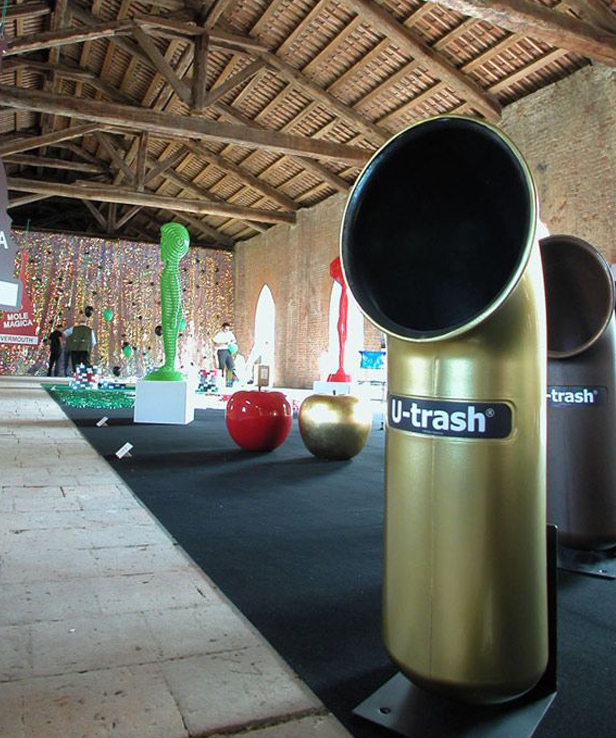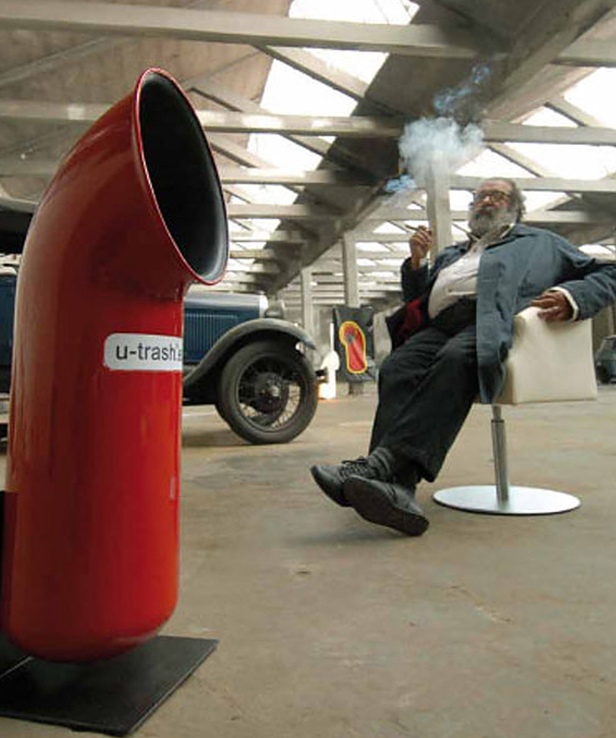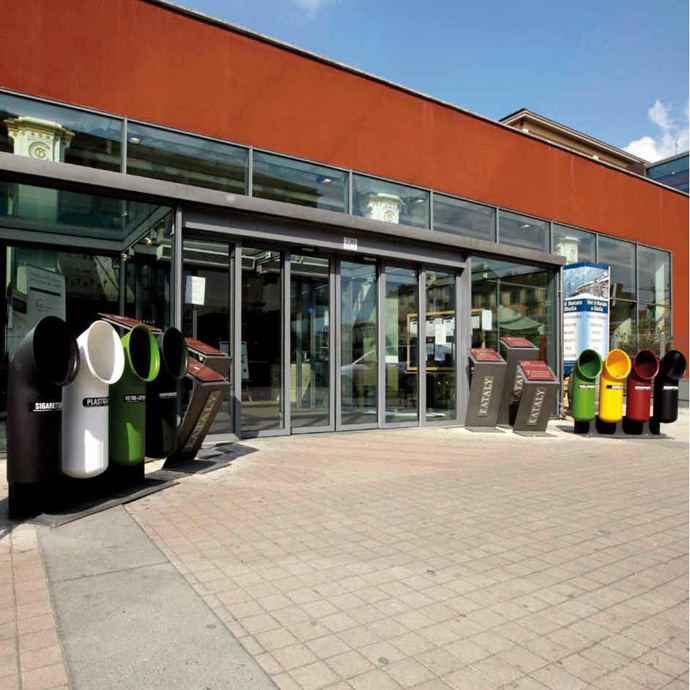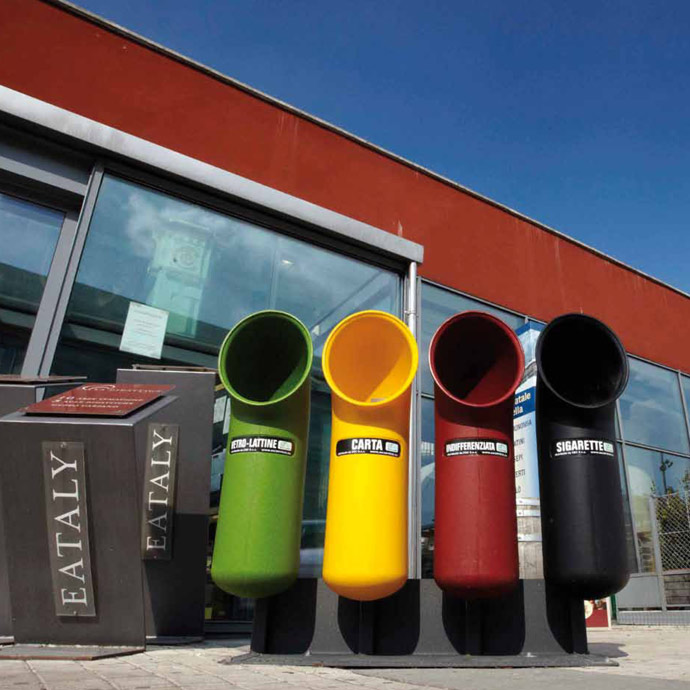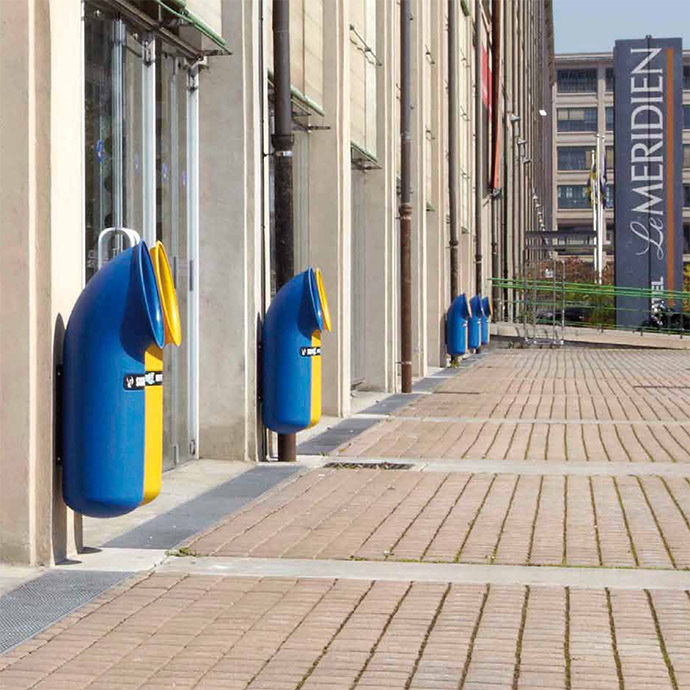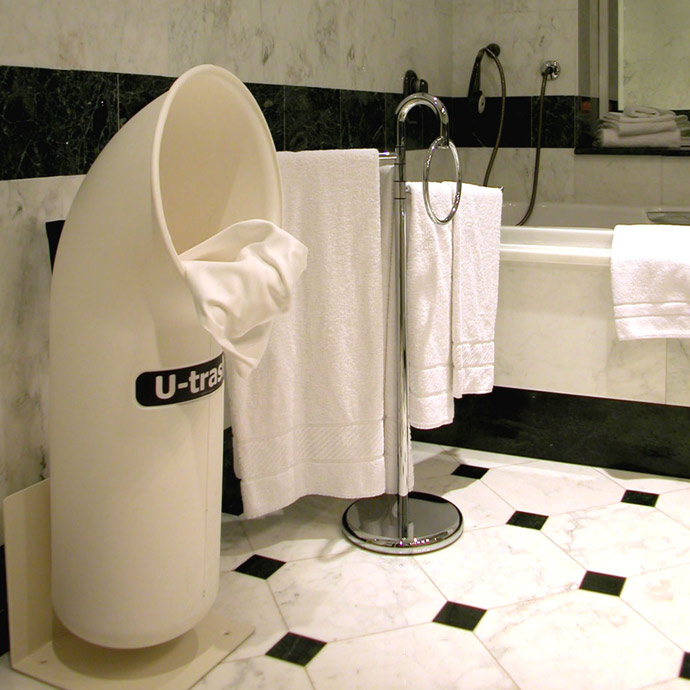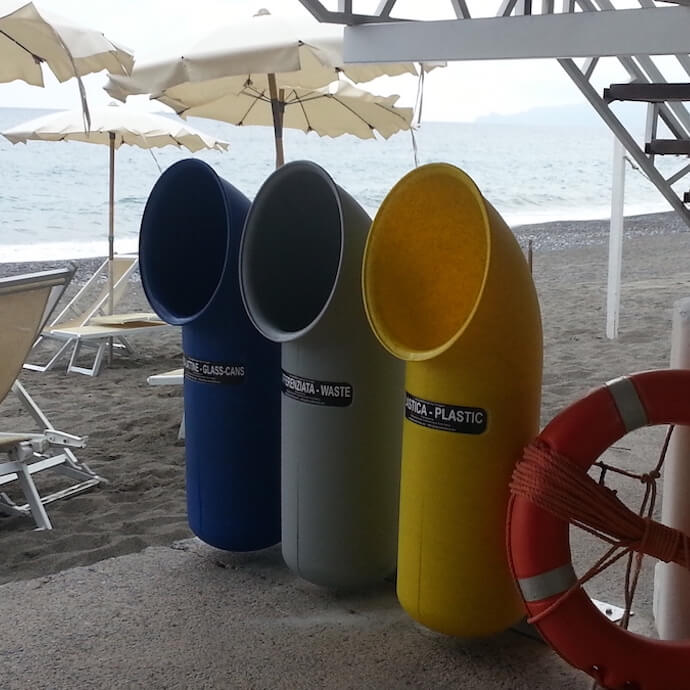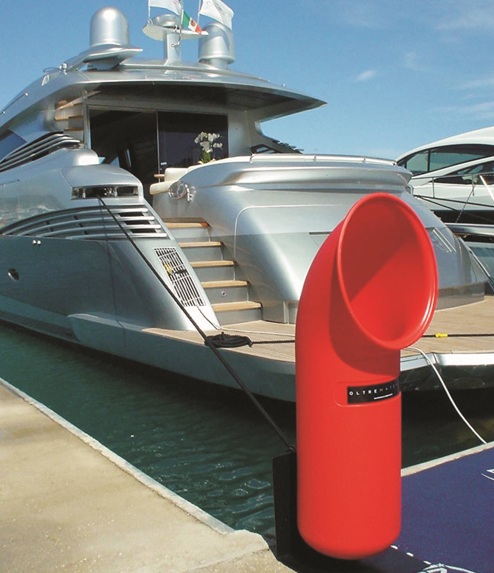 Included accessories:
1.Steel Ground Bracket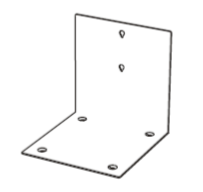 2.Ultra-Resistant Nylon Handle:



3.3Steel Bin Liner Holder: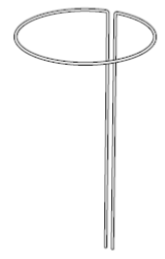 Material: recycled polyethylene (70% recycled materials)
CapacitY: 35 liters
Height: 95cm
Width: 28cm
Depth: 33cm
Weight: 6.5kg
Colors: white, black, green, yellow, light blue, grey, and red.
Dimensions of the shipping-units: Shipped in a box containing 1 unit and measuring 39x39x100 cm.
See how easily U-Trash bins can be set up:
U-trash-stand-assembly-instruction.pdf
U-trash-flower-set-composition.pdf
U-trash-stand-assembly-wall-Earth-sand.pdf