Product Description
Plantable Business Card
The business card that you can plant and grow!
Our Plantable Business Card is a special business card that you can plant and grow, and it is 100% biodegradable. It is made with a special plantable paper, containing non-GMO seeds, which germinate in contact with water and soil. Growing your business card is easy. When the business card has done its job, instead of forgetting it in a drawer, plant it in a pot ensuring it has plenty of sunlight and water: in a few weeks the first seedlings will sprout. Super!
Unique Creativity
Eco-friendly business cards represent something unique and innovative! You can customize them as you want and we will help you create the perfect design. Everyone will admire its originality and notice your attention to ecology.
Customizable
The plantable business card is fully customizable with any message, logo or artwork of choice. You can choose between different formats available and have a complete front/back personalization with growth instructions. We will be happy to help you create a practical, ecological and satisfying product. The customization takes place by direct four-color printing.
Green Choice
Thanks to the use of ecological inks and 100% recyclable paper, our business cards with seeds are a symbol for attention towards the environment and love for nature. They are thus a great way to promote your brand awareness.
Available seeds sorts
These ecological business cards can create colorful wildflowers, aromatic plants and tasty vegetables. You decide which type of plantable paper to use!
Impress your audience
If you decide to print your business card on the Plantable Business Card, you will surely catch the public's attention. In fact, everyone will appreciate its originality and usefulness: instead of throwing it away, they can plant it and keep the beautiful plant that will grow from it!
Do they really sprout?
Thanks to the non-GMO seeds inserted in the biodegradable paper, plantable business cards turn into a real plant! Just plant the paper in a pot, making sure it is exposed to sunlight, and water it regularly. In a few weeks, the first seedlings will sprout.
Zero waste
Plantable business cards are a great way to fight waste and support the environment. Every company prints business cards, which often results in a huge waste of paper. However, thanks to our plantable paper, ecological business cards will be completely recycled and used as plants.
Distribute they to your important events
Fairs, events and meetings are important occasions to develop new contacts and acquire new customers. Distribute these eco-friendly business cards to impress the public and enhance the image of your company. Don't forget to explain to everyone that the business card with seeds should be planted in a pot, exposed to light and watered. This will generate involvement and enthusiasm! Associate your brand with eco-sustainability and environmental protection, thanks to our Plantable Business Cards.
Available Seeds: Wildflower Seed Blend | Chamomile | Tri-Herb Seed Blend (Basil, Parsley & Oregano) | Basil | Parsley | Dill | Thyme | Lettuce | Carrot.
Material: special biodegradable paper with seeds.
Paper color: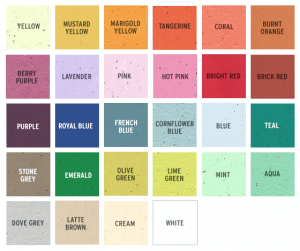 Plantable_Paper_Colors.pdf
Paper Grammage: 300-350 gr.
Note: all our plantable paper is tested and approved by the CFIA and USDA for planting in Canada, the United States, the EU, the United Kingdom, Hong Kong, Singapore and many other countries.
Flower Seed Options
Wildflower Seed Blend
Bird's Eye, Clarkia, Black Eyed Susan, Catchfly, Snapdragon, Sweet Alyssum.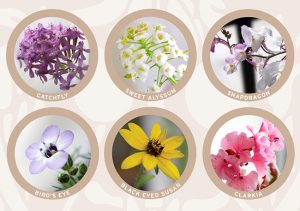 Chamomile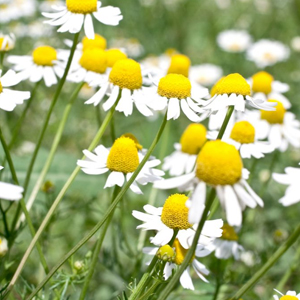 Tri-Herb Blend
Basil, Oregano, Parsley


Herb Seed Options
Basil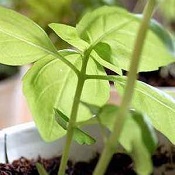 Parsley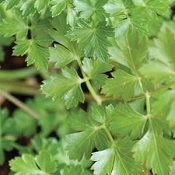 Dill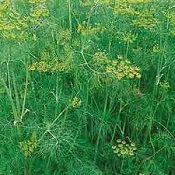 Thyme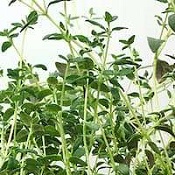 Vegetables
Carrots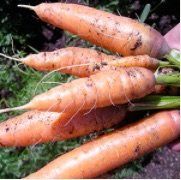 Lettuce