Product Description
Eko Bookmark
Recycled Paper Bookmarks with Seeds. Never miss the mark while respecting the environment.
Eko Bookmark is the new ecological bookmark produced in Italy. Attached to the Bookmark, you will find a nice bag of seeds of your favorite plant or flower. Plant the seeds in a pot and after a few days the seedlings will sprout. When they are grown enough, you can move them into a larger vase or directly in your garden to make it nicer!
Unique Creativity and Personalization
The Eko Bookmarks with seeds are something unique and innovative. You can customize these bookmarks as you wish. Provide your graphics in .pdf format and we will help you create the perfect customization design. Eko Bookmarks can be customized with any image, logo or writing. The customization is done by direct four-color printing on the entire surface of the gadget.
The ideal Green Eko Bookmark
Our Eko bookmarks are the ideal Green Gadget to link your brand to a green message. Contribute to raising the awareness of your audience towards environmental issues. Enhance your company's attention towards the protection and preservation of the environment, thanks to this customizable eco-friendly bookmark.
Space for your message
Eko Bookmark has an area of 21×7 cm all dedicated to you and your promotional message. Unlike what happens for other Green Gadgets, here you can enter a text that can be as long as you want.
Innovative Eko Bookmark
The "novelty" element is one of the most important prerequisites for the success of a marketing campaign. The idea of an ecological bookmark with seeds and a message dedicated to respecting the environment will impress your audience and your business partners!
Who to give Eko Bookmark to
You can give Eko Bookmarks to your customers and corporate employees in occasion of a special event or anniversary. In addition, you can distribute this Green Gadget to the public at fairs, events and conferences.
Simple and precious gift
When distributing Eko Bookmark, remember to specify that it includes a sachet of seeds. It is a simple and concrete invitation not to forget the importance of nature. Anyone, reader or not, will appreciate this simple but precious gift.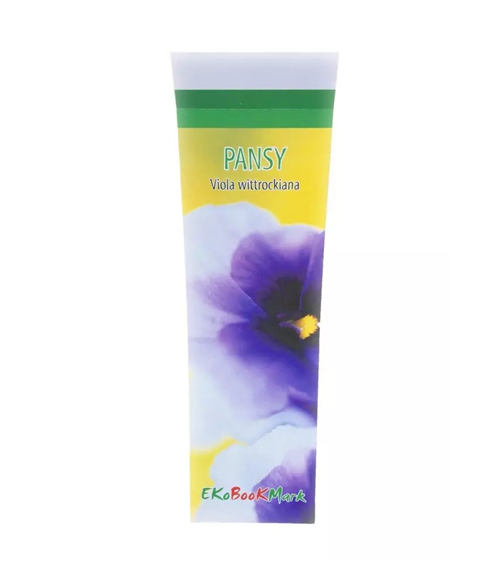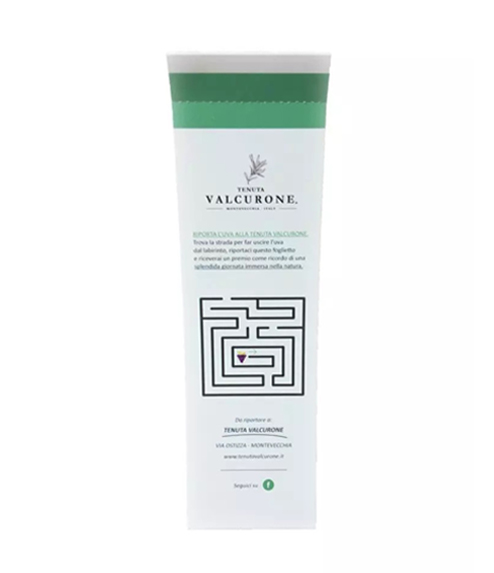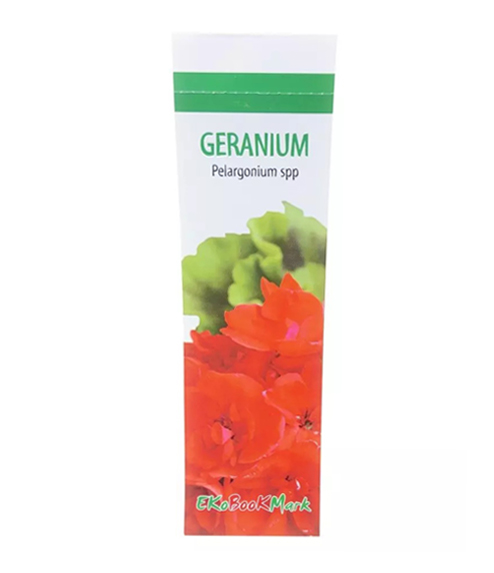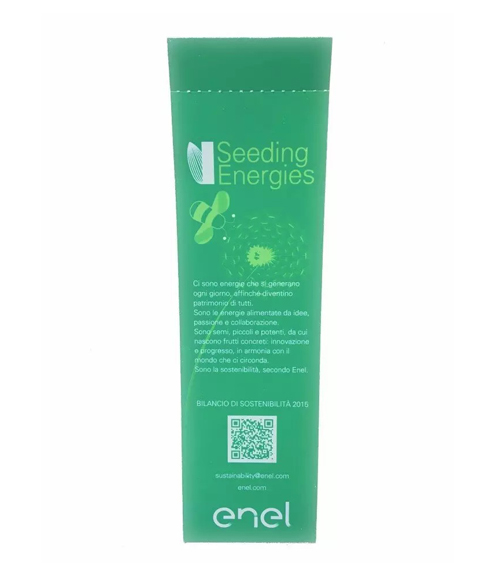 Minimum quantity: 350pcs
Delivery time: 7-14 days based on the quantities requested.
Type of Personalization: four-color printing.
Available Seeds: Geranium, Sunflower, Chili Pepper, Pansy.
Notes: the customer shall provide the personalization graphics in .pdf format
Useful file .pdf:
Layout_EkoBookmark_Front.pdf
Layout_EkoBookmark_Front_Back.pdf
Info_Customization_Eko_Bookmark.pdf
Customization_example.pdf