Product Description
SEAQUAL® YARN cushions
SEAQUAL® YARN cushions: furnishing accessories created while saving the ocean!
An accessory that combines aesthetics and attention to the environment, but which is also one of the most state-of-the-art forms of circular economy and, last but not least, a high quality, customizable and washable product. All this with our SEAQUAL® YARN cushions, eco-sustainable pillows made with a fabric derived from the processing of ocean plastic waste. It is ideal not only for decorating, but also as a precious gift to make every eco-sustainable communication project even more surprising.
The SEAQUAL INITIATIVE: creating wealth by protecting the environment
SEAQUAL INITIATIVE is a unique collaborative community that works with ocean clean-up programs around the world to transform the marine litter they recover into SEAQUAL® MARINE PLASTIC; a new, fully traceable raw material with the power to raise awareness of the issue of marine pollution and highlight those helping to fight it. In choosing products containing SEAQUAL® MARINE PLASTIC, you are helping to clean our oceans.
SEAQUAL INITIATIVE works with NGOs, fishermen, authorities and local communities to help clean our oceans. Marine litter from our beaches, ocean floor and surface, rivers and estuaries, is collected by clean-up programs. It is then sorted into different material types and the plastic portion is cleaned and transformed into SEAQUAL® MARINE PLASTIC. Environmentally conscious brands and manufacturers then transform this new, fully-traceable raw material into inspiring sustainable products for every aspect of our lives. Consumer purchasing power is one of the most powerful tools for change. In choosing products containing SEAQUAL® MARINE PLASTIC, you are helping to clean our oceans.
TOGETHER FOR A CLEAN OCEAN.
Eco-sustainable pillows with a DNA!
Our SEAQUAL® YARN eco-sustainable cushions are made with a fabric made of 60% recycled cotton, soft and resistant, and 40% of the solid SEAQUAL® YARN fiber. This fiber is fully obtained by recycling plastic waste: one kilo of plastic collected in the oceans corresponds to one kilo of SEAQUAL® YARN polymer. But this is not all! Thanks to a special DNA tracker, it is possible to identify the polymer containing in your cushions as SEAQUAL® MARINE PLASTIC.
A unique gadget that combines eco-sustainability and design in a soft package
SEAQUAL® YARN cushions are made with a mix of recycled cotton and SEAQUAL® YARN fiber designed to achieve a light product, soft to the touch but also very resistant. Measuring 45 × 45 cm, these eco-sustainable cushions are ideal for decorating offices or exhibition spaces. They will also be perfect as a gift for customers and business partners or as a gadget for eco-sustainable communication projects, being also fully customizable.
Customize these eco-sustainable cushions with iGreen!
iGreen offers its customers an exclusive service thanks to which the eco-sustainable cushions can be fully customized with four-color printing on fabric, but also on the recycled paper label. Create your SEAQUAL® YARN cushions with a pattern of your choice, but also with your own company colors or logos, brand names, dates, phrases or advertising claims. The customization will be full-color front and back and will therefore allow you to combine your pillow with any type of event and eco-sustainable communication project. All by linking your brand to a positive value such as the respect for the environment, through an original gadget with a strong aesthetic impact, made to impress.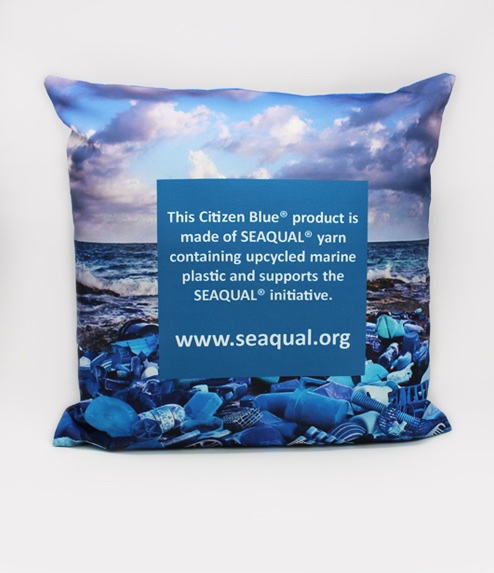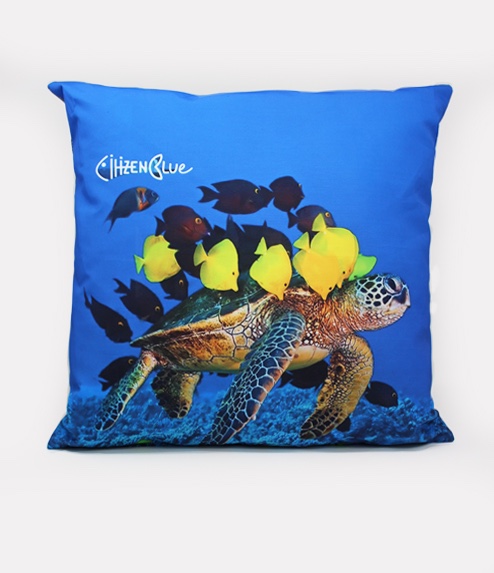 Available sizes: 45×45 cm
Weight: 200gr/m2
Printing type:Four-color printing on both sides.
Material:Quality 100% recycled polyester. 60% recycled cotton + 40% SEAQUAL® YARN.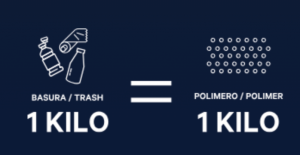 1 kg of ocean plastic waste is used to make 1kg of SEAQUAL® YARN.