Product Description
Seaqual® bags
Seaqual bags: the eco-friendly bag for life made of ocean plastic!
Robust and light, with a strong green soul: Seaqual® reusable and recyclable shopping and beach bags are truly one of the best green gadgets. Seaqual® Bags are manufactured with a fiber coming from the processing of plastics released in seas and oceans as industrial production waste, for this reason each eco-sustainable bag represents a perfect example of circular economy. This comes with an innovative and modern design and with the possibility of personalizing each item, making it the perfect gift for any eco-sustainable communication campaign. Ideal alone or in combination with other gadgets such as our Seaqual® beach towels or Seaqual® clutch bags.
The Seaqual® Initiative to save seas, oceans and beaches
The SEAQUAL Initiative is a project born with the aim of pursuing important objectives. First of all, to save oceans, seas, beaches and rivers but also shores and estuaries, by recovering the plastic materials that are released as plastic waste or industrial processing waste. And secondly, to raise the awareness of local consumers and operators with the involvement of scientists, researchers and private investors. All for a collective project that aims at highlighting the beneficial effects of recycling not only on the environment but also on the economy. In fact, a special textile fiber is manufactured with the collected ocean plastic waste, and it is then used for Seaqual® bags for life.
SEAQUAL® YARN: the special fiber that makes your eco-sustainable bag special
A 100% recycled and recyclable fiber – from a kilogram of plastic waste, a kilogram of plastic polymer fiber can be obtained. This is then mixed with 60% recycled cotton, to give life to the unmistakable fabric with which our Seaqual® bags and all other products of the same brand are made. Solid, soft to the touch and extremely resistant, as well as light and practical to use, the SEAQUAL® YARN fabric, with its surprising characteristics, is a product that will not fail to impress.
The DNA Tracker: Engage consumers by showing them the story of the product
Seaqual® Bags are provided with a special DNA tracker designed to fully involve the recipients by letting them discover the history of how it was made. Each eco-sustainable bag will come with the possibility of seeing where the plastic waste that contributed to the construction of the SEAQUAL® YARN was recovered from, but also to know more about the local operators who participated in the production. This is a clever and innovative form for raising awareness, which makes Seaqual® bags perfect for any eco-sustainable communication project.
Customize your eco-friendly bag with iGreen!
Seaqual® bags are ideal to be customized for an eco-sustainable communication campaign or as a gift for customers and business partners. Each eco-friendly bag has a large print surface (44x36cm, or 35x45x15cm in the beach bag variant) as well as a side label and a 100% recycled paper tag. There are therefore infinite possibilities for customization with high definition double-sided printing of patterns, corporate colors, logos, brands, advertising claims or phrases of your choice. A way to be remembered and to link your brand to an innovative and positive concept such as that of circular economy.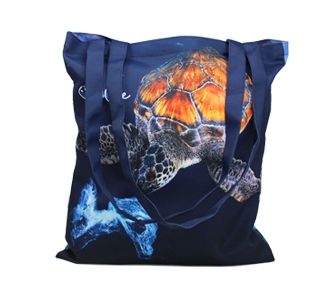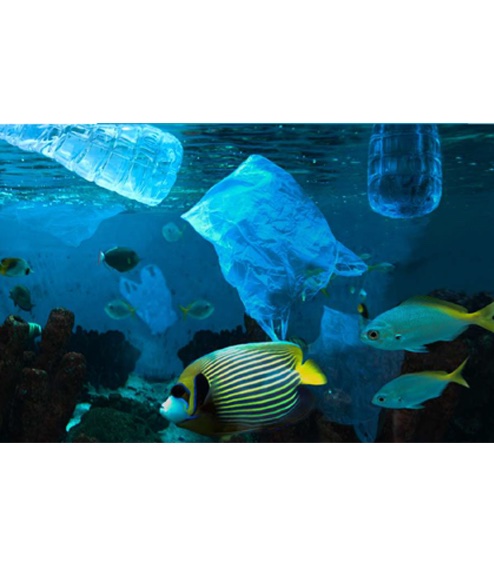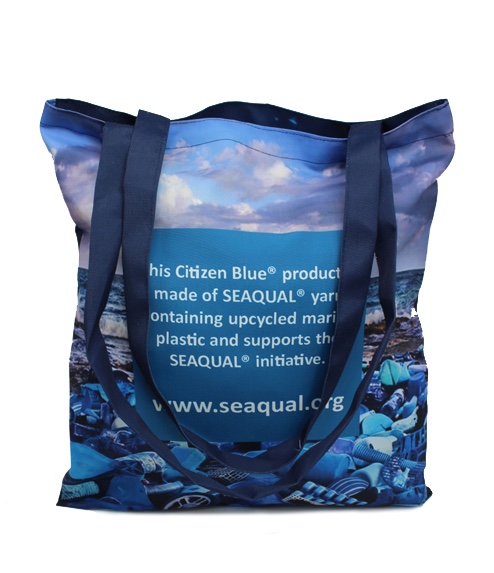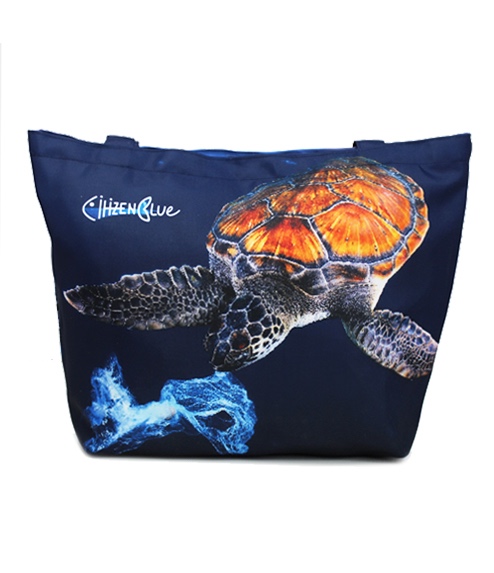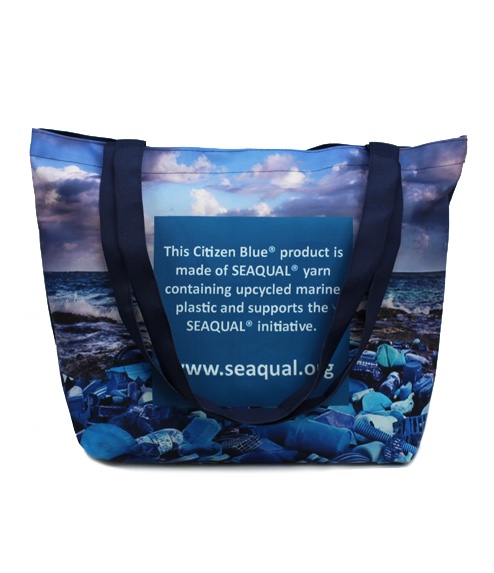 Available sizes for the Shopping Bag: 44x36cm
Available sizes for the Beach Bag: 35x45x15cm
Material:60% recycled cotton + 40% SEAQUAL® YARN.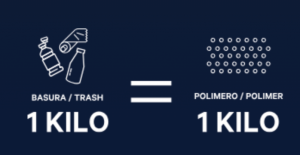 1 kg of ocean plastic waste is used to make 1kg of SEAQUAL® YARN.