Product Description
Plant a Tree
Plant your tree and contribute to reforestation
Choose your tree, buy it for yourself or the people you love, and plant it! An unusual and meaningful gift to support the Plan Vivo project, which is committed to planting new trees in those areas that are seriously affected by deforestation. You will support local populations and make your contribution to tackling climate change.
A gift for everyone
Trees help to absorb the CO2 in the air, improving its quality and helping to limit the damage caused by climate change. They provide shelter and food for animals, limit the erosion of water resources and contribute to energy saving. Plant a tree and you will contribute to a significant improvement in the quality of life not only for the local populations, but also for you!
Choose your tree from three different species
Plant your tree choosing among three different species and give one to your friends too! Among other advantages, local populations that suffer the direct consequences of deforestation will benefit from your choice. By purchasing one of the trees offered by iGreen Gadgets and Plan Vivo Foundation, you choose to compensate for CO2 throughout its life cycle. According to a calculated estimate of the United Nations Framework Convention on Climate Change UNFCCC, in a life cycle spanning between 20 and 40 years, a tree can absorb 10/20 kg of CO2 each year.
Let's know trees better: Cesalpinia Velutina
Caesalpinia Velutina belongs to the Leguminosae species. Widespread mainly in Central America, it produces an abundance of leaves and flowers. The clusters and pods of yellow flowers are also very popular with bees! Plant a Cesalpinia Velutina tree and you will have a double benefit: you will help both the planet and the bees, who will be able to reciprocate with excellent honey!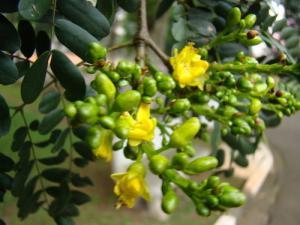 Gliricida Sepium: large leaves and pink petals
Gliricida Sepium also belongs to the Leguminosae species and is widespread in Central America. Gliricida Sepium grows up to fifteen meters, and together with its broad leaves, it offers shade to tea, coffee and cocoa plantations. In addition, it improves the quality of the soil, the nitrogen level, and by retaining the water it helps to keep the surrounding land fertile.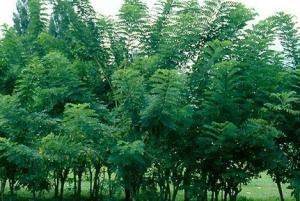 Pinus Kesiya: the tree of Hymalaia
It is the most common conifer in Asia, it grows almost exclusively in southern Hymalaia, and, due to deforestation, it can only be found in the Khasi and Naga mountain range in the Meghalaj and Manípur states. It can reach 30 meters in height, and in addition to wood it offers high quality resin useful for the production of turpentine and rosin.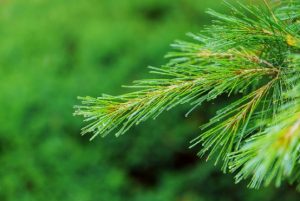 Give a tree and spread your green philosophy
If you have already offered your friends and business partners an Instant Garden, it's the right time to give them a tree! Or, you can choose to give them both, in combination: have information on the tree you have chosen to donate printed on the customizable packaging of the Instant Garden, together with your company logo. Associate your brand with the positive values of environmental sustainability, to make your name be remembered, to build relationships of trust, and to spread your message effectively.
MEET THE FARMER OF OUR PROJECT IN NICARAGUA
https://app.farm-trace.com/en/Communitree/