Product Description
Plantable Tags
Tags that you can plant; they will really sprout!
Plantable Tags are special labels with seeds that can be planted and grown; in fact, they are 100% biodegradable. Made of a special plantable paper containing non-GMO seeds, they germinate in contact with water and soil. Growing these innovative plantable labels is very easy. When the label has done its job, instead of throwing it in the bin, just plant it in a pot, ensuring it has light and water. In a few weeks the first seedlings will sprout!
Unique Creativity
Eco-friendly tags are unique and innovative! You can customize them to your taste and we will help you create the perfect design. Everyone will be impressed by their originality and notice your attention to ecology.
Customize your plantable Tags
Plantable tags are fully customizable with any message, logo or artwork. You can choose among different formats and have a complete front/back personalization with growth instructions. We will be happy to help you create a practical, ecological and satisfying product. The customization takes place by direct four-color printing.
Eco-friendly Choice
The choice of applying tags made of paper with seeds to your articles indicates a particular attention to the environment. These tags are made of 100% biodegradable paper with seeds that really turns into flowers and plants.
Zero waste thanks to plantable Tag
Plantable Tags are a great way to fight waste and support the environment. Many companies print tags, which results in a huge waste of paper. However, thanks to our plantable paper, ecological tags will be completely recycled and used as plants.
Flowers, Herbs or Vegetables
These ecological tags can create colorful wildflowers, aromatic plants and tasty vegetables. You decide which type of plantable paper to use!
Do they really sprout?
Thanks to the non-GMO seeds inserted in the biodegradable paper, plantable tags turns into a real plant! Just plant the paper in a pot, making sure it is exposed to sunlight, and water it regularly. In a few weeks, the first shoots will sprout.
Brand experience
These plantable tags ensure your customers have a fantastic brand experience. Together with the article, customers will acquire an ecological experience: that of planting, growing and seeing real seedlings grow.
News
Continuously offering novelty products to the public is vital to attract its attention over time. Much better if the novelty is green, like these labels with seeds, which underline your brand's attention to the environment.
It's time to impress and engage your clientele with Plantable Tags!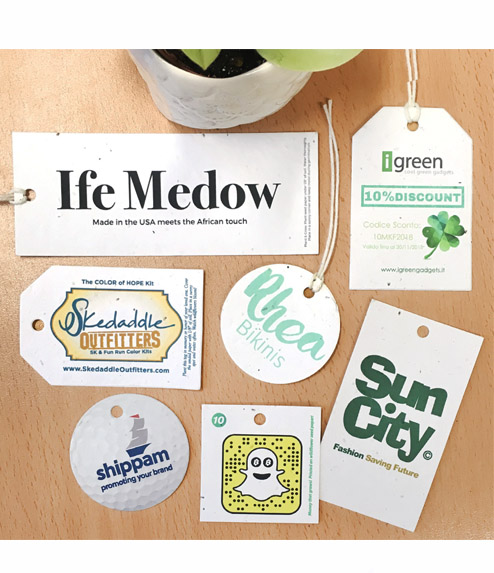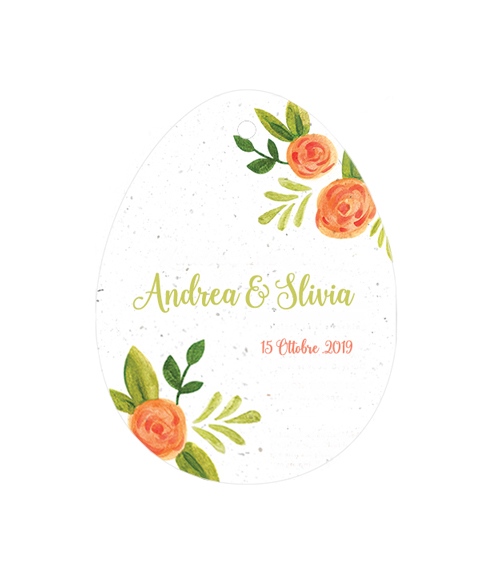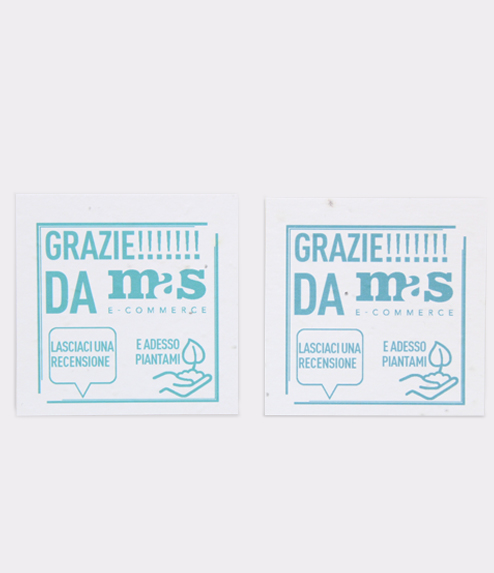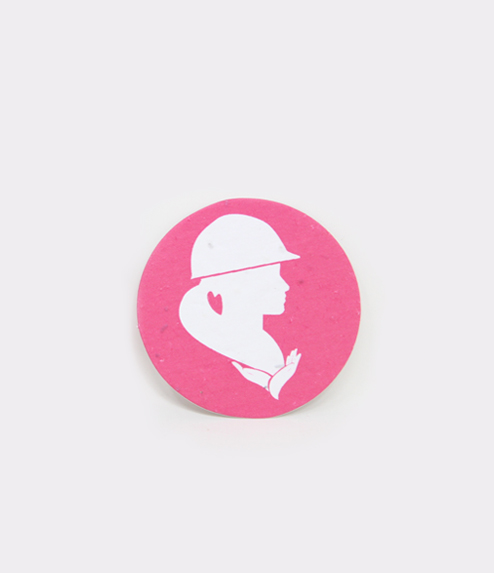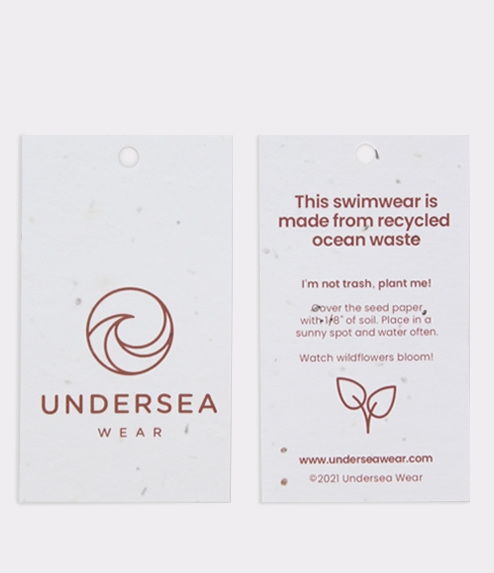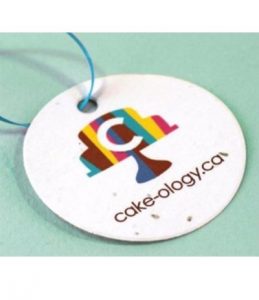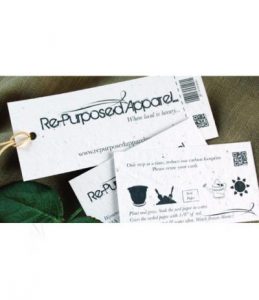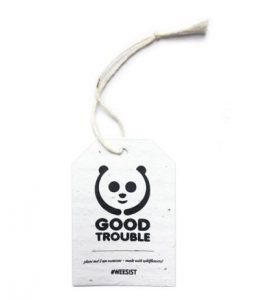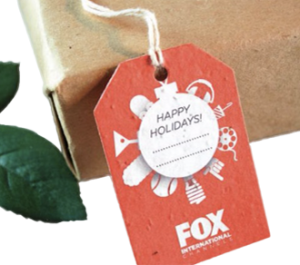 Available Dimensions-Templates:
A. 51×127 mm
A.51x127mm-Plantable-Tag-Rectangular.pdf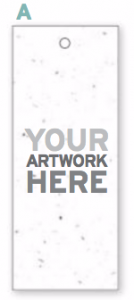 B. 51×89 mm
B.51x89mm-Plantable-Tag-Rectangular.pdf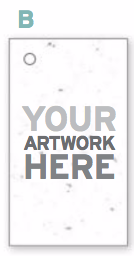 C. 51×76 mm
C.51x76mm-Plantable-Tag-Rectangular.pdf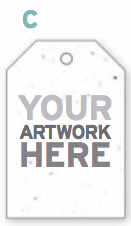 D. 51×51 mm
D.51x51mm_Plantable-Tag-Round.pdf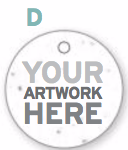 E. 51×76 mm
E.51x76mm-Plantable-Tag-Oval.pdf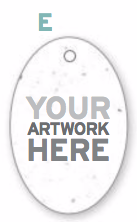 F. 76×102 mm
F.76x102mm-Plantable-Tag-Oval.pdf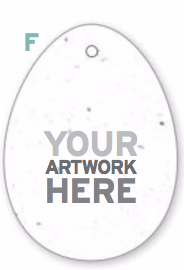 G. 51×51 mm
G.51x51mm_Plantable-Tag-Squared.pdf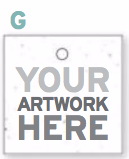 H. 51×64 mm
H.51x64mm_Plantable-Tag-Rectangular.pdf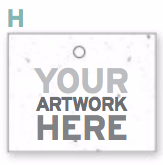 Available Seeds: Wildflower Seed Blend | Chamomile | Tri-Herb Seed Blend (Basil, Parsley & Oregano) | Basil | Parsley | Dill | Thyme | Lettuce | Carrot.
Material: special biodegradable paper with seeds.
Paper color: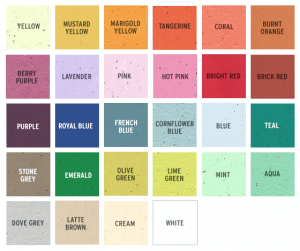 Plantable_Paper_Colors.pdf
Paper Grammage: 300-350 gr.
Note: all our plantable paper is tested and approved by the CFIA and USDA for planting in Canada, the United States, the EU, the United Kingdom, Hong Kong, Singapore and many other countries.
Flower Seed Options
Wildflower Seed Blend
Bird's Eye, Clarkia, Black Eyed Susan, Catchfly, Snapdragon, Sweet Alyssum.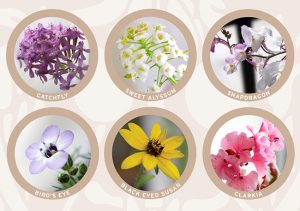 Chamomile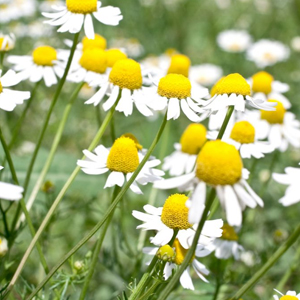 Tri-Herb Blend
Basil, Oregano, Parsley


Herb Seed Options
Basil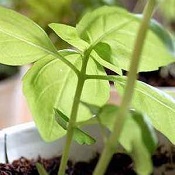 Parsley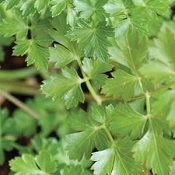 Dill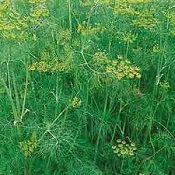 Thyme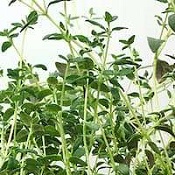 Vegetables
Carrots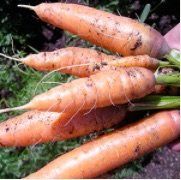 Lettuce